The "Free ConteraVMS Standard License Promo" Explained & Other Ways to Leverage our Cloud-Enabled Video Management System
---
Arecont Vision Costar (AVC) offers our sales partners & their customers an exciting money-saving opportunity when purchasing our advanced, hybrid cloud surveillance solution.
Purchase one or more AVC MegaIP and/or ConteraIP cameras and also include any model ConteraCMR cloud-cloud managed video recorder, we'll make it a complete Total Video Solution by adding a free standard ConteraVMS license.

We know that once a customer has experienced the power of secure "anywhere, anytime video" from the security operations center, office, or home, using a PC or Mac, smartphone or tablet, they'll immediately see the benefits. Learn all the details of this limited time promotion here, which runs through to the end of March, 2020.
And it's even easier to experience the power of our cloud-enabled solution without spending any money up front.
To learn more about the Total Video Solution, sales partners can register online anytime for a no-charge, risk-free 30 day trial of the cyber-secure ConteraWS web service solution to demo to customers. Users can access multiple live demo sites and experience the power of not only the ConteraVMS and ConteraWS web services app, but also access multiple ConteraIP and MegaIP cameras. Learn more here.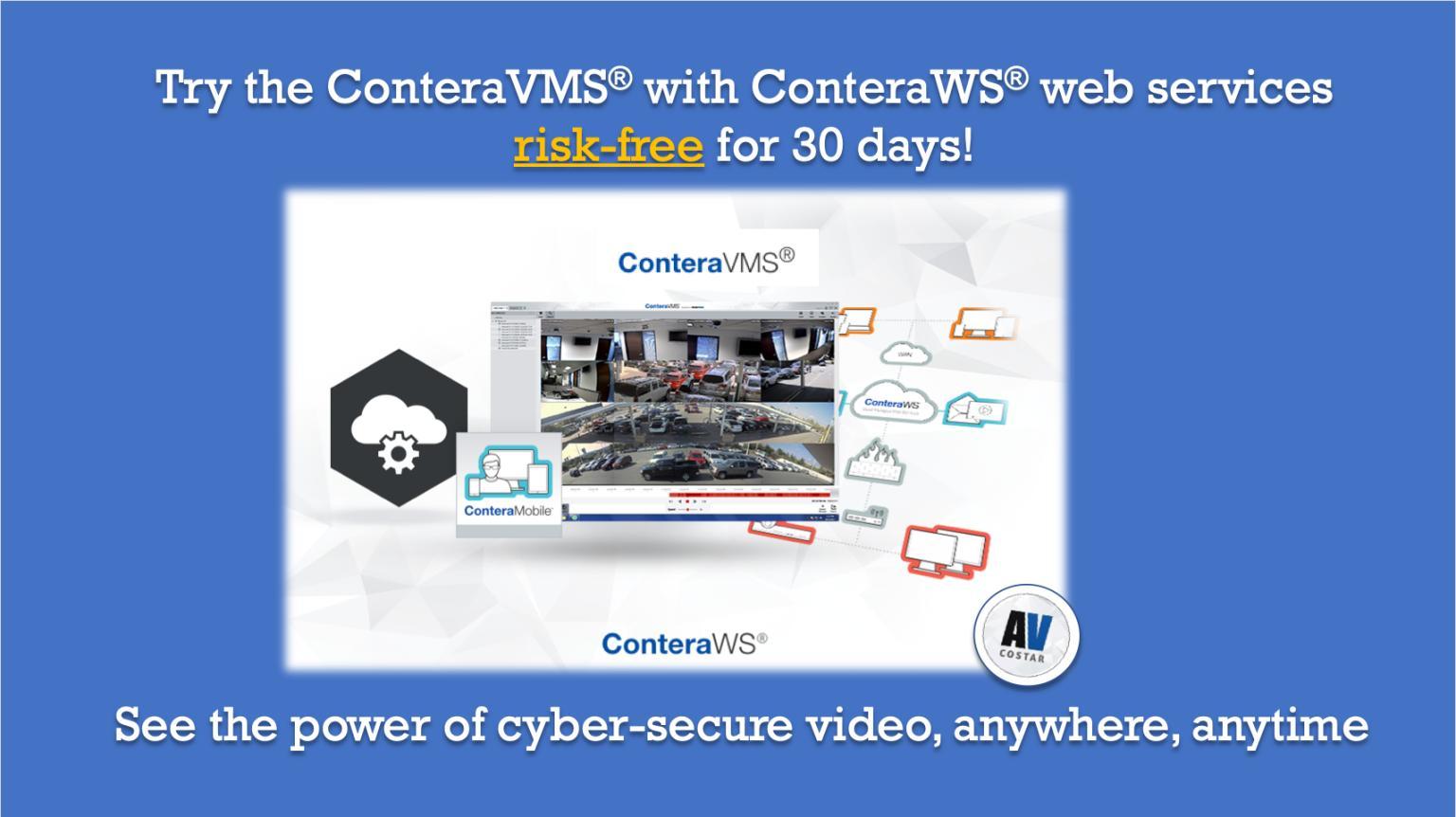 .
Either way, sales partners and their customers can immediately benefit from learning more about the Total Video Solution and saving money when it comes time to purchase.