Happy Holidays from AV Costar
---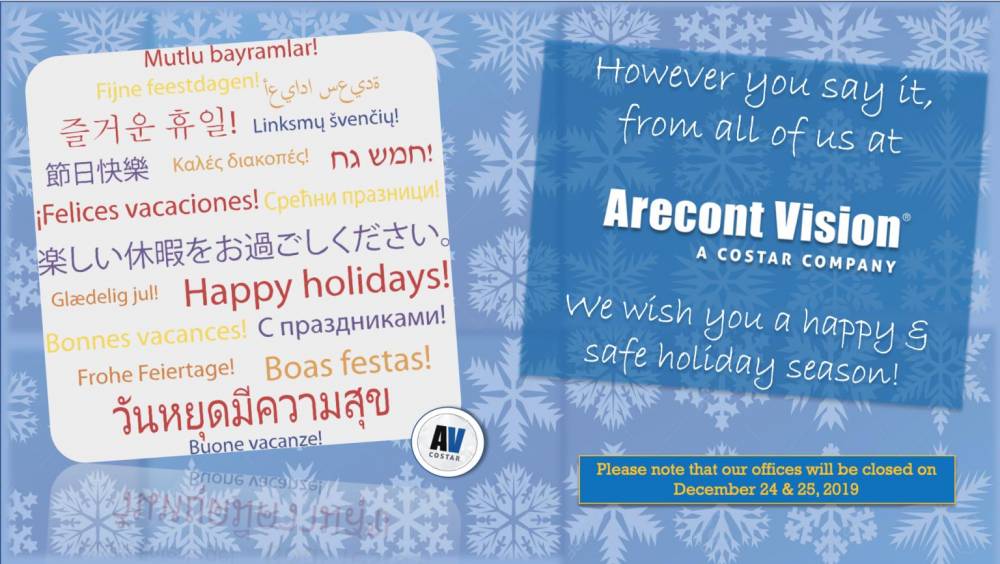 We wish you a happy and safe holiday.
Our offices will be closed on December 24 and 25 next week so that our team members can enjoy their time with their families and friends. After that, we'll be back to work to support your needs.
If needed, our Customer Support Portal and our Knowledge Base remain available. You can find them both at https://www.arecontvision.com/support
Our Partner Portal is also available to you 24/7 at https://www.arecontvision.com/partners
Thank you for your continued interest in and support of the new Arecont Vision Costar, and enjoy our own break!
Your friends at AVC