AVC Welcomes You to 2020, With Highlights of 2019 In Review
---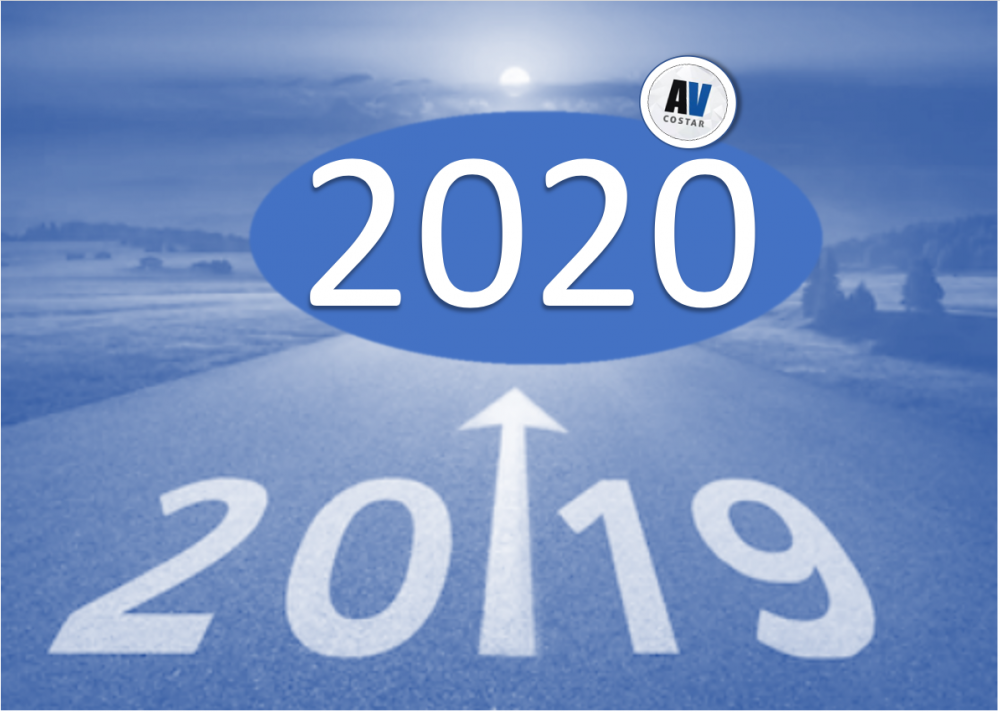 As 2019 recedes in the rear window, Arecont Vision Costar (AV Costar or AVC) has prepared for an exciting 2020 with a renewed commitment to the three core pillars of our business. Introduced last January, just six months after our mid-2018 launch as a new company, the pillars are Customer Service, Product Reliability & Quality, and Innovation. Many customers and partners who have dealt with the new AVC in the past year have already commented positively on what they have experienced, a trend we will do all we can to continue with the new year upon us.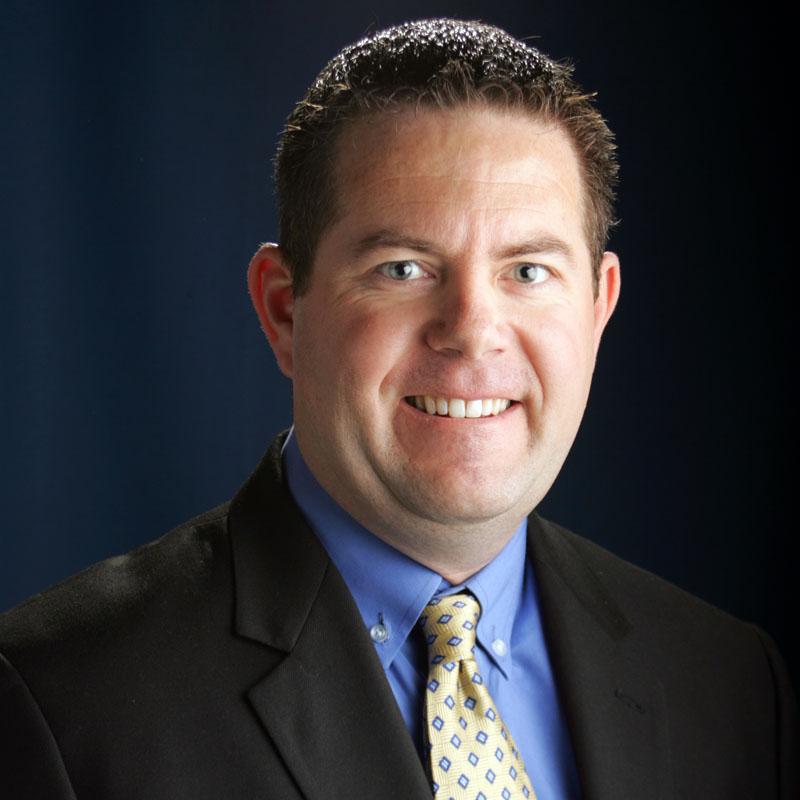 Image: Shane Compton
Shane Compton, Chief Engineering Officer of parent Costar Technologies, Inc. (OTC Markets: CSTI) and General Manager of AV Costar, commented on the past year and our upcoming plans.
"We've had a successful 2019 building AVC into a business that our customers and partners can rely upon, offering exciting new products while delivering further improved and highly-rated support.
Looking forward, for 2020 we are tuning key aspects of our product development, leadership team, and our go-to-market model to take even better advantage of the synergy we gain as part of the Costar group of companies."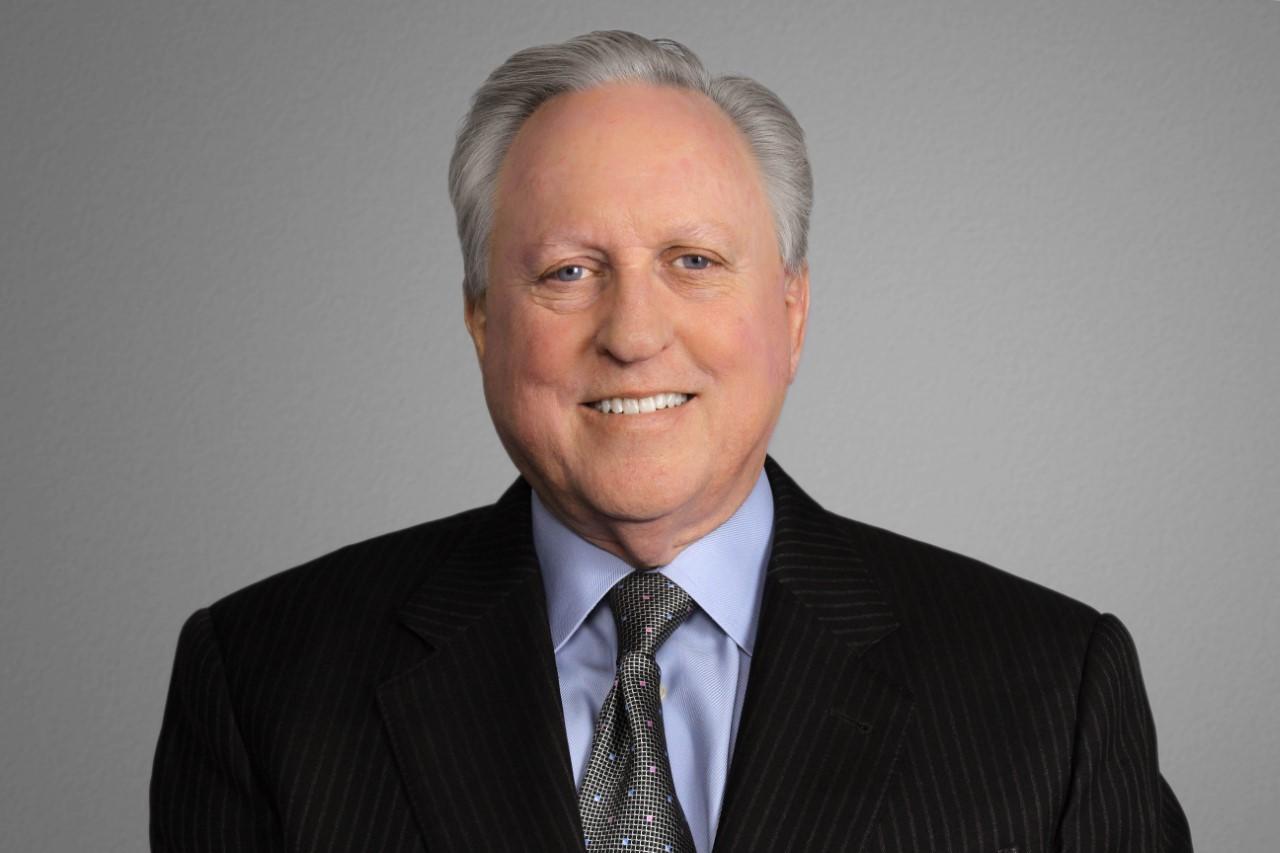 Image: Jim Pritchett
From an overall perspective, Costar CEO & President Jim Pritchett has stated, "2019 has been a very busy year integrating Arecont Vision Costar into the Costar family of companies.
The year began with year-end inventory, completing the opening financials, implementing NetSuite, Zendesk, revamping the RMA process, and relocating the offices and manufacturing facilities
The year ended with stabilized revenues and significantly improved customer support processes."
PRODUCT INNOVATION
During 2019, AVC unveiled or announced multiple innovative new cameras joining our product families as part of our Total Video Solution™ of megapixel cameras, cloud-managed video recorders, advanced video management system, and recurring revenue-enabling web services.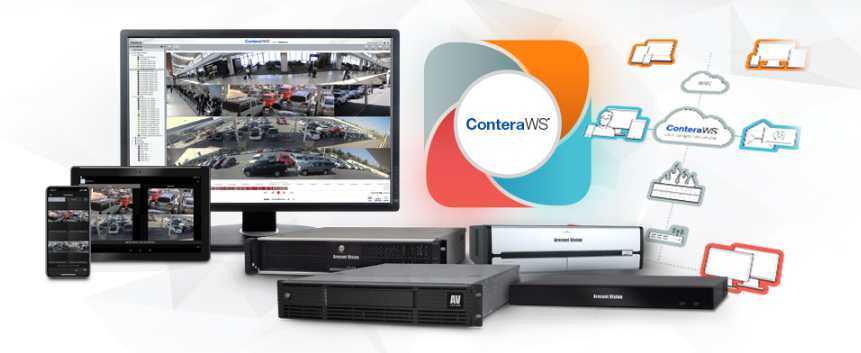 Image above: The AVC Total Video Solution

These new models included the Made in USA MegaIP-series SurroundVideo® Omni SX, building upon the success of the adjustable-view, multi-sensor remote focus Omni G2 while including improved image quality & enhanced long-term reliability. Learn more about the Omni SX here: https://tinyurl.com/vgtjn7h.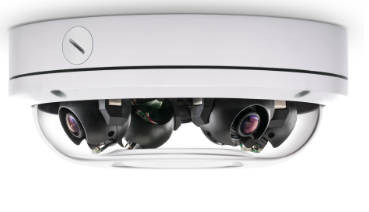 Image: SurroundVideo Omni SX
The Omni SX quickly earned industry recognition, with both a Government Security Award (the Govie Awards) in the spring at ISC West 2019 (see https://tinyurl.com/rsb988j) and a Homeland Security Award (the ASTORS Awards) at the fall ISC East 2019 in NYC (see https://tinyurl.com/s6derj3).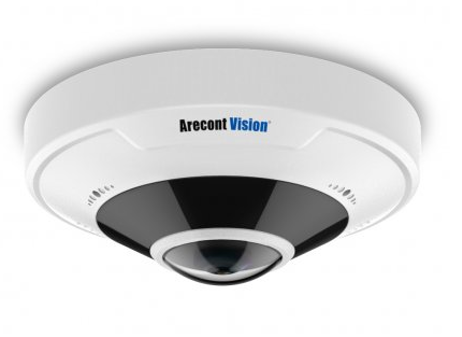 Image: ConteraIP Fisheye

Arecont Vision Costar also introduced the 12MP ConteraIP® Fisheye series camera (https://tinyurl.com/uygrlon) and new dome and bullet camera models.
The ConteraIP EX series Outdoor Dome (https://tinyurl.com/rsd8tod) and Bullet (https://tinyurl.com/su6rbfp) bring all of the advanced features and capabilities of the entire ConteraIP single-sensor camera family, and now add advanced analytics to the product line.

Images: Contera IP Bullet EX (above left), Outdoor Dome EX (above right)
Added to AVC's multi-sensor camera family is the ConteraIP Omni LX Remote Setup series (see: https://tinyurl.com/vg54ojb). This adjustable-view camera brings the highest performance, capability, and affordability yet to the multi-sensor market sector that the original company pioneered for the entire security industry back in 2006 and has continued to lead.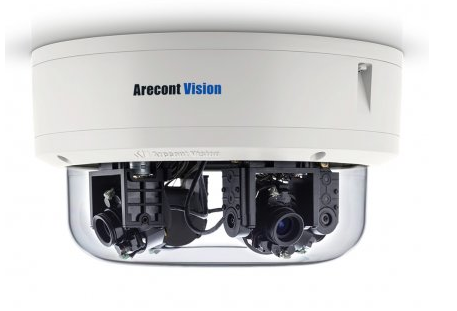 Image: ConteraIP Omni LX Remote Setup
See the press release discussing the Omni LX and the other new cameras on display at GSX 2019 Chicago in the fall of 2019 here: https://tinyurl.com/vz6s2je. Learn about the complete ConteraIP family of world-class, single- and multi-sensor cameras here: https://tinyurl.com/yx8jb6er.
New releases of the advanced ConteraVMS® video management system and cloud-enabled ConteraWS web services brought new capabilities to the AVC Total Video Solution, as did updates to the ConteraCMR® cloud-managed video recorder series.
Multiple new products and supporting technologies are in development for unveiling and release in 2020 by the AVC Product Development and Engineering teams.
CUSTOMER SUPPORT ENHANCEMENTS
Multiple changes were made in 2019 to speed access to information when needed, offer improved access to skilled technical assistance, simplify the Advance Replacement and RMA approval processes, and improve overall responsiveness to customer needs.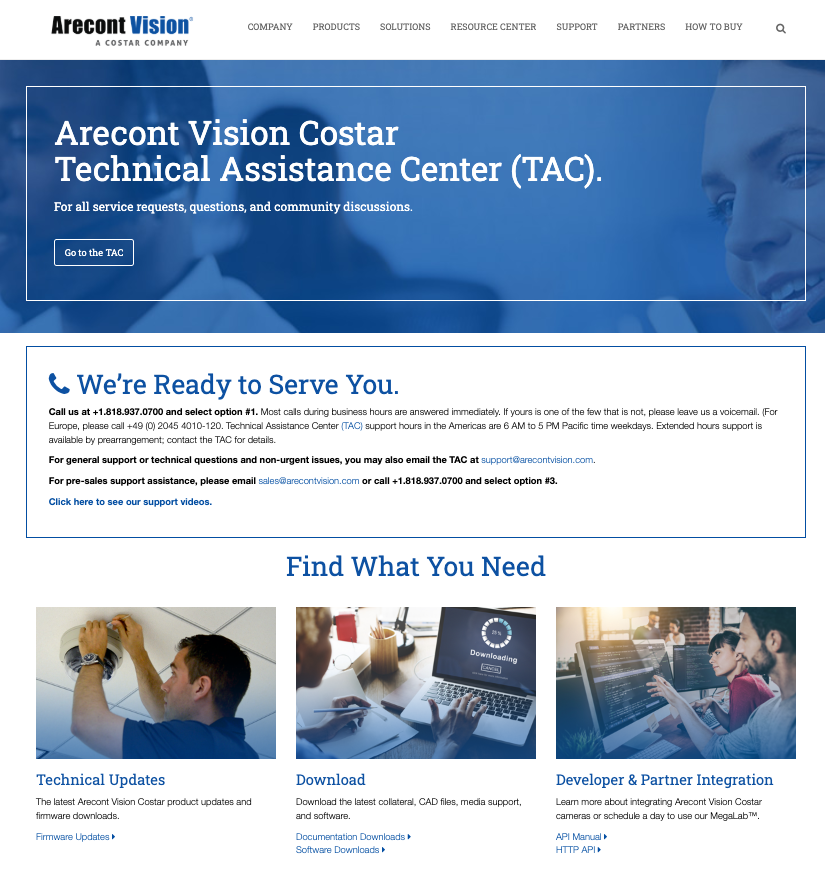 Image above: Technical Assistance Center (TAC) web page
In addition to these efforts and to adding additional tech team members, Costar invested in a new Customer Support Portal, powered by Zendesk. AVC customers and partners are able to access the Technical Assistance Center (TAC) resources online at https://tinyurl.com/qwjr67p, by phone, or by email and get the information they need quickly, submit requests, and check on support ticket status.
A new Knowledge Base for use by customers, partners, and AVC employees was also created via Zendesk, with hundreds of documents already posted and available.
User survey results have been very positive in regard to these changes and investments.
NEW FACILITIES
In Q1 of 2019, Costar invested in multiple new facilities to better serve our customers and partners. While AVC sales and support team members are located across the United States and internationally, our major offices and facilities have been further diversified.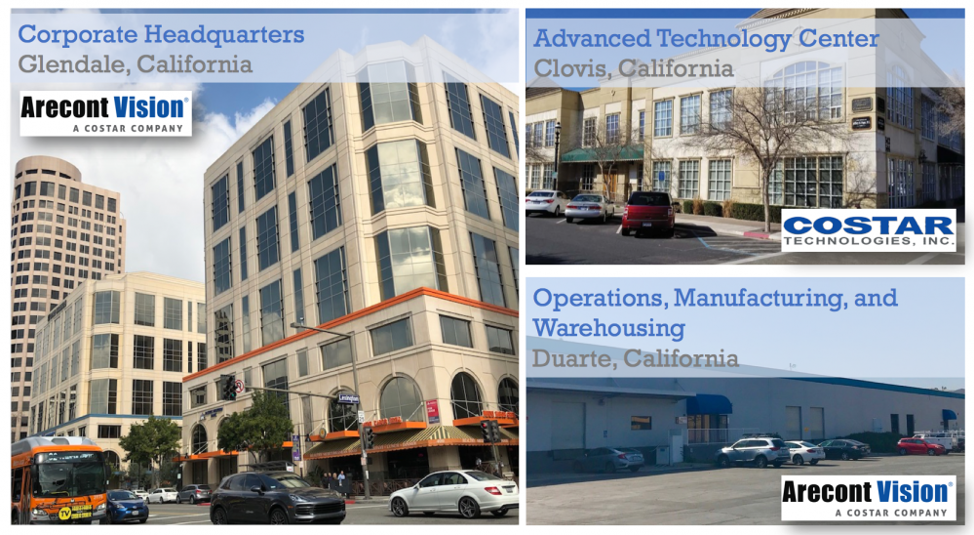 Image above: 3 new facilities in the United States
AVC's Headquarters and Collaboration Center in greater Los Angeles, California moved a short distance across Glendale to a modern new office facility. Members of our Sales, Marketing, R&D, Product Development/Management, and various back office functions are located in these updated facilities.
As part of our Global Supply Chain initiative, AVC Manufacturing and Warehousing activities were relocated from Glendale to Duarte, about twenty miles inland in Los Angeles County. The area is well served by freeways and continued access to area airports and the Port of Los Angeles.
Costar also opened a new Advanced Technology Center (ATC) in California's Central Valley. The ATC serves an extension of our technology, support, sales, development, and operations teams.
Learn more about our new facilities here https://tinyurl.com/s9stjaj.
QUALITY, MANUFACTURING, & OPERATIONS
Enhanced test procedures and processes, streamlined manufacturing, and updated inventory and stocking procedures have been implemented as the new Duarte manufacturing and warehousing facility came online in early 2019.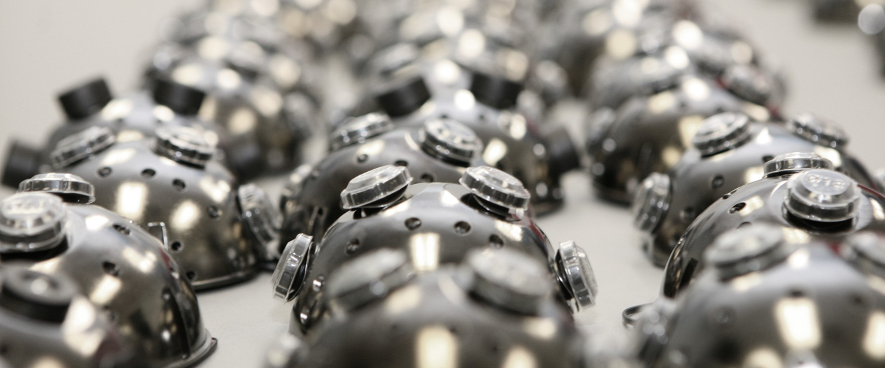 Image above: Multi-sensor cameras in manufacturing process at Duarte, CA facilities.
The team continues to enhance the processes and efficiency at Duarte, leveraging the newly implemented NetSuite ERP system to its full extent.
PARTNER SUPPORT
AVC updated the Partner Portal was implemented in 2019 to better serve our sales and technology partners, providing more information and content than ever before. The portal is at https://tinyurl.com/ua3gfdn.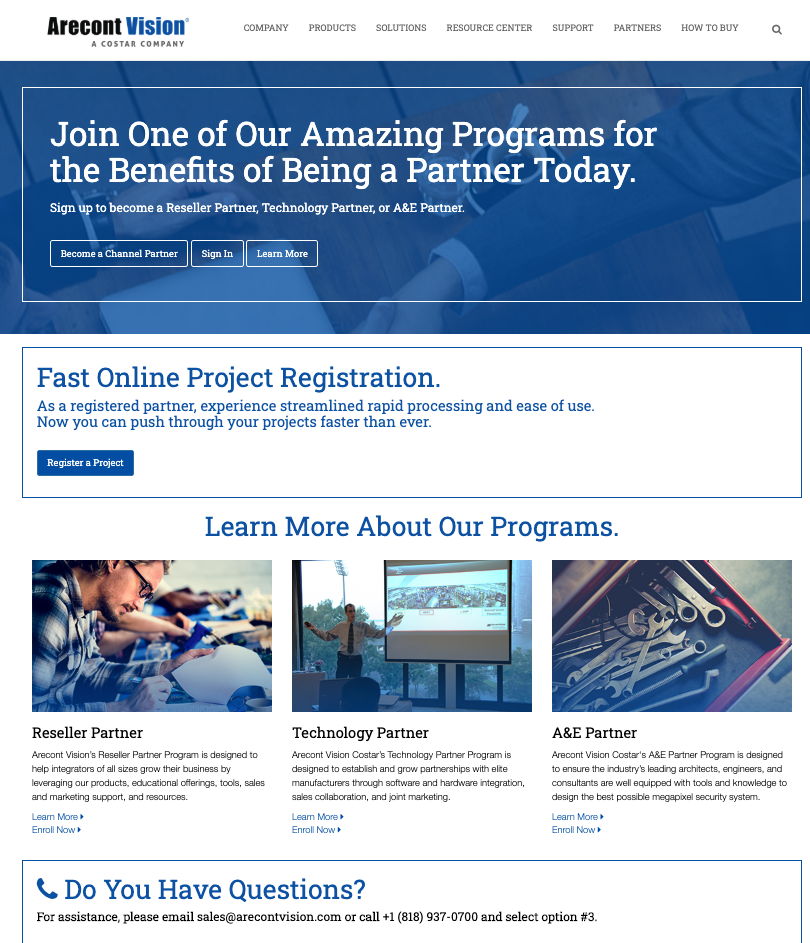 Image: Partner Portal
Phase two of the portal update will be rolled out early in Q1 2020 which includes further navigation and content enhancements.
* * *
2019 was a year of investment and change for AV Costar. 2020 will build upon that success, to the benefit our customers, partners, and employees of AVC and the Costar family of companies.
Watch for more exciting changes, announcements, and growth in 2020.