Arecont Vision Megapixel Cameras Provide Smart Security for Texas School District
---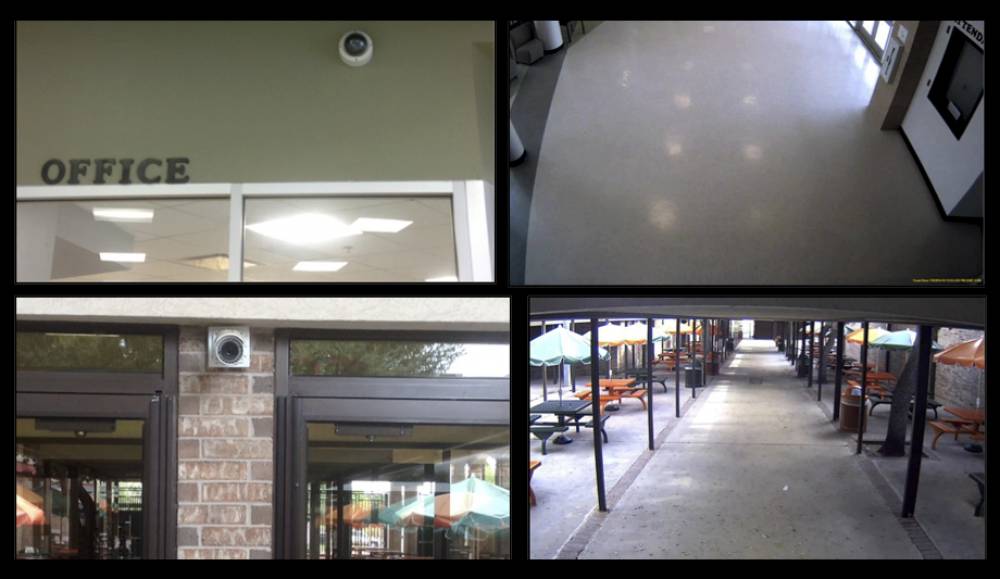 High quality megapixel video replaces analog technology across multiple locations
Expanded coverage and improved clarity for live and forensic video viewing
"We've been very impressed with the quality of the video provided by the Arecont Vision® cameras, which is a significant upgrade over the previous system. Their stability and ease of use further contribute to our overall satisfaction with this new system."
- Ken Lee, Administrator for District Operations, Harlingen Consolidated Independent School District
Customer
Located within 10 miles of the U.S.A. - Mexico border on the southern tip of Texas, Harlingen Consolidated Independent School District (CISD) serves most of the cities of Harlingen and Palm Valley, the towns of Combes and Primera, and portions of unincorporated Cameron County, including the communities of Las Palmas-Juarez and Lasana.
Over 18,000 students are enrolled in 29 schools across these communities. The school system has seventeen elementary schools, five middle schools, a ninth grade academy, two comprehensive high schools, a medical high school, an early college high school, and two alternative high schools.
Challenge
High-quality video is required to identify and prevent incidents, as well as to provide detailed information to law enforcement and first responders in case of an emergency. Harlingen CISD's analog system was unable to deliver high resolution images, leaving district schools with un-actionable video. Other deficiencies of the system included image instability, limited network accessibility across the district, and inadequate storage capacity to support additional cameras for increased coverage.
Recognizing the shortcomings of its analog system, Harlingen CISD developed a four-year migration plan to replace it with an IP surveillance system.
Megapixel Solution
After an extensive RFP (Request for Proposals) process, Harlingen CISD contracted with Calence Physical Security Solutions, LLC, headquartered in Austin, Texas. A local Calence branch in nearby McAllen, Texas delivered the video system upgrade project. Harlingen CISD selected Arecont Vision®, which provided the best combination of high-quality video and a competitive price point for megapixel cameras. Exacq Technologies was selected as the video management system (VMS) software, network video recorder and system health monitoring provider.
The first phase of the upgrade was for two high schools, one middle school, and the ninth-grade academy. Included as well was the district's new 15-acre agricultural farm, where students have the opportunity to learn to work with and care for animals.
Over 180 Arecont Vision® MegaDome® 2, MegaView®, and SurroundVideo® IP megapixel cameras were installed in these five locations. Local security officers monitor video from the cameras using the exacqVision Enterprise VMS software and exacqVision Enterprise System Manager (ESM). From ESM, school security officers can easily monitor the server and system health including camera connections. exacqVision ESM ensures video is properly recording from each Arecont Vision® camera.
The high-quality video and expanded coverage area provided by the Arecont Vision® cameras allows the district security personnel to zoom in on live and recorded images. This enables the security personnel to identify individuals involved in an incident and to review what may have precipitated the incident. These benefits can be achieved without affecting overall coverage and without sacrifices in image quality.
The Arecont Vision® cameras installed at Harlingen CISD can be accessed district-wide via the network. Instead of having to physically travel to a location to view video following an event, security personnel can access any Arecont Vision® camera and exacqVision Z-Series recorder on the network remotely through the exacqVision client or mobile app.
The increased storage capacity of the new system accommodates larger video archives. This allows security personnel to retrieve and view forensic video recorded by the Arecont Vision® cameras from the period before an event occurs to aid in investigations.